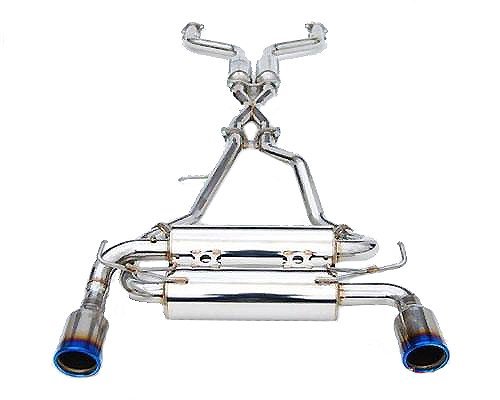 Are you looking to upgrade the performance on your Infiniti Q50? How about adding a Titanium Burnt Tips Catback Exhaust for your Infiniti Q50?
The Burnt Tips Catback exhaust systems combine top quality, performance, and flexibility in styling. They are designed for the performance enthusiasts who want to change their entire exhaust piping underneath their vehicles.
They are designed primarily for cars with dual exhaust systems. These kits usually come with the muffler section, mid-pipes, resonators, and any connector pipes.
Please note that only the pipes that come after your catalytic convertor are replaced.
ASIN: B00YRVUFTO
Item Model Number: HS14IQ5GIT