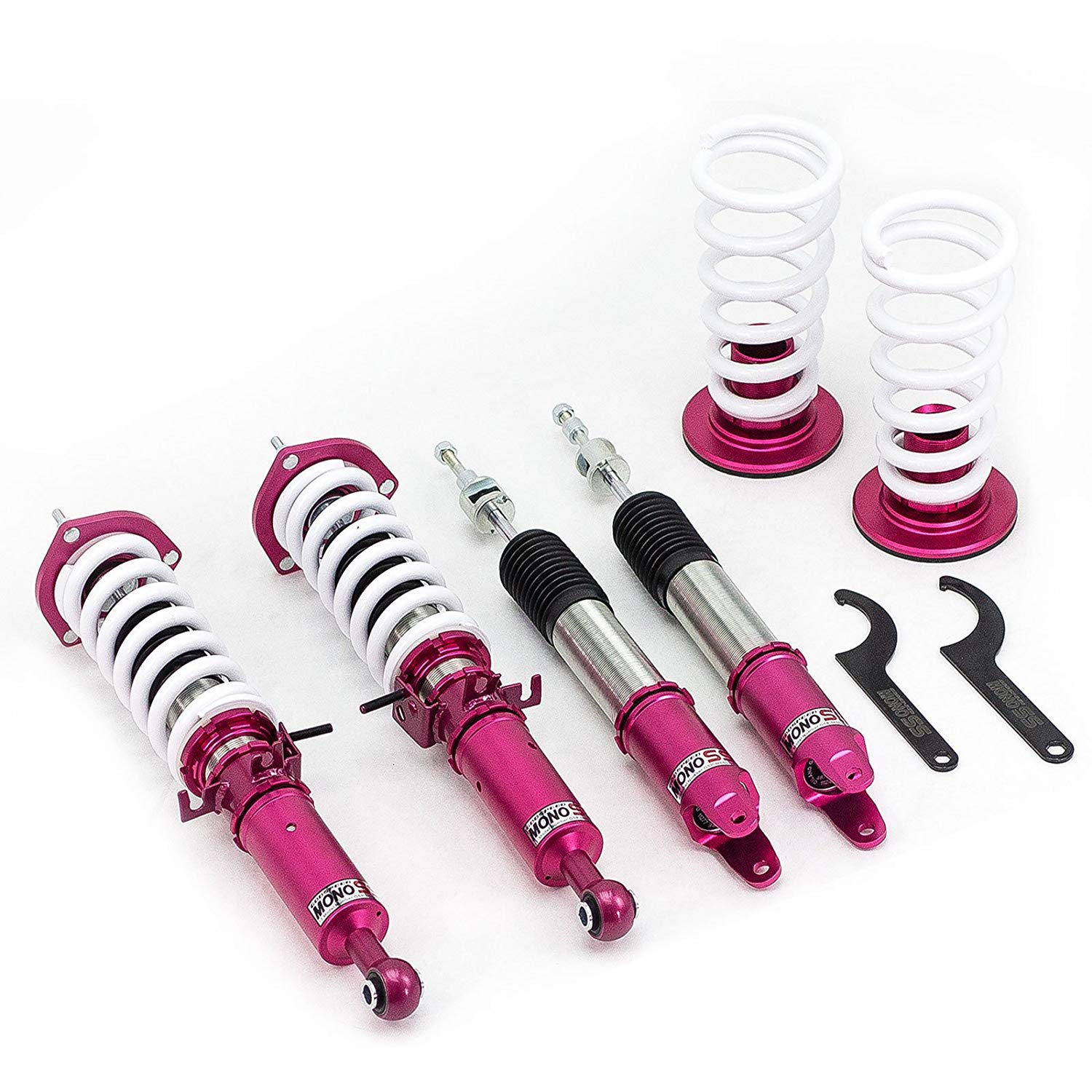 Are you looking to modify your Infiniti G37? How about doing it with some coilovers that are entry level performance coil spring over shock damper system like the ones shown in the photo above. They are designed to fit the following:
2008, 2009, 2010, 2011, 2012, 2013 Infiniti G37 Coupe (V36)
2007, 2008 Infiniti G35 Sedan (V36)
2009, 2010, 2011, 2012, 2013 G35 Infiniti Sedan (V36)
With a Spring Rate of (Front//Rear): 12 kg/mm // 10 kg/mm – 52mm Mono-Tube Stainless Steel Shock With 16 Levels of damping adjustment corresponds to daily driving scene To The Sunday Track. The performance internal piston with Koyo Japan 6204z Bearing to provide a smooth stroke; Powder Coated CNC Machined Aluminum And Carbon Steel Accessories.
They also have independent spring tension And height adjustment. Racing grade shock oil with high viscosity index. It's a great feature for these is that the shock absorber can be rebuild when worn out.
Grab an Infiniti adjustable right height lowering kit for around $630.00 plus shipping!