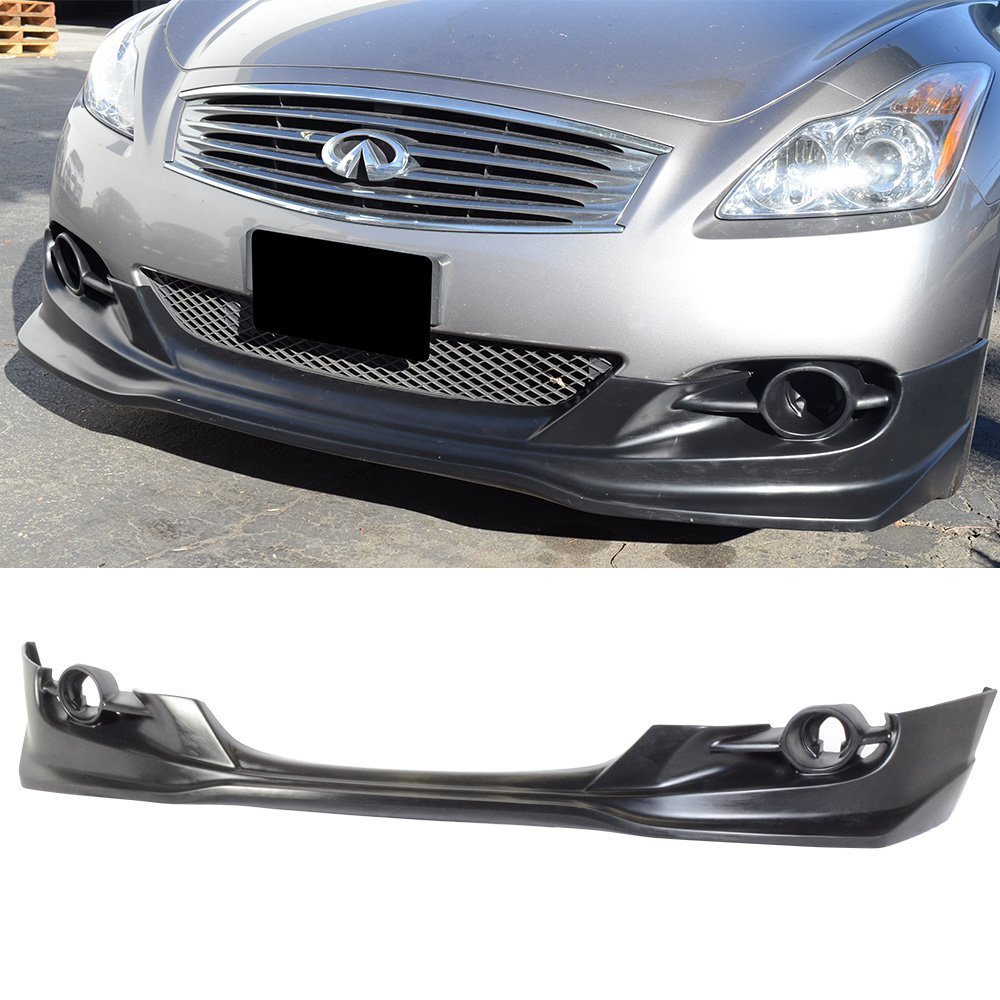 Looking to mod your Infiniti G37? How about this custom / affordable front bumper lip shown in the photo above. The item is designed to fit: 2008-2010 Infiniti G37 Coupe SPORT MODEL or a 2011-2013 Infiniti G37 Coupe NON-SPORT Model.
Note that the bumper lip will only fit on original stock factory bumper. Here are additional notes to take when you purchase the custom front bumper lip.
After you have receive the item, we recommend putting the lip under the sun for some time or use a heat gun to soften the material a little to re-shape, and also for easy test fit.
We strongly recommend test fitting the item before painting to make sure the lip is a good fit and in case if you need more re-shaping to do.
After bolting on the lip, we recommend to use some double sided tape to tape up the edges that does not have enough support from the bolt to make sure the edge touches the original bumper of the car more securely.
The item is unpainted, so that means you'll need to get the front bumper lip painted to match your vehicle Color. The product description also states that Professional installation is highly recommended and installation instruction are not included.
ASIN: B0131PYDFS
Manufacturer Part Number: BLF-IG372DT-PU