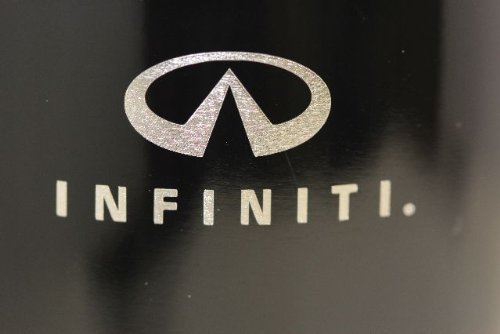 (Photo: Credits)
This Black – Infiniti Travel Mug
is constructed with double walled stainless steel and featuring a secure Thermos style screw cap and non-skid bottom. The 16 oz tumbler will quench your thirst. Each tumbler comes packaged in a black velvet gift bag making it a perfect gift.
Here is the Silver version
of the same travel mug.