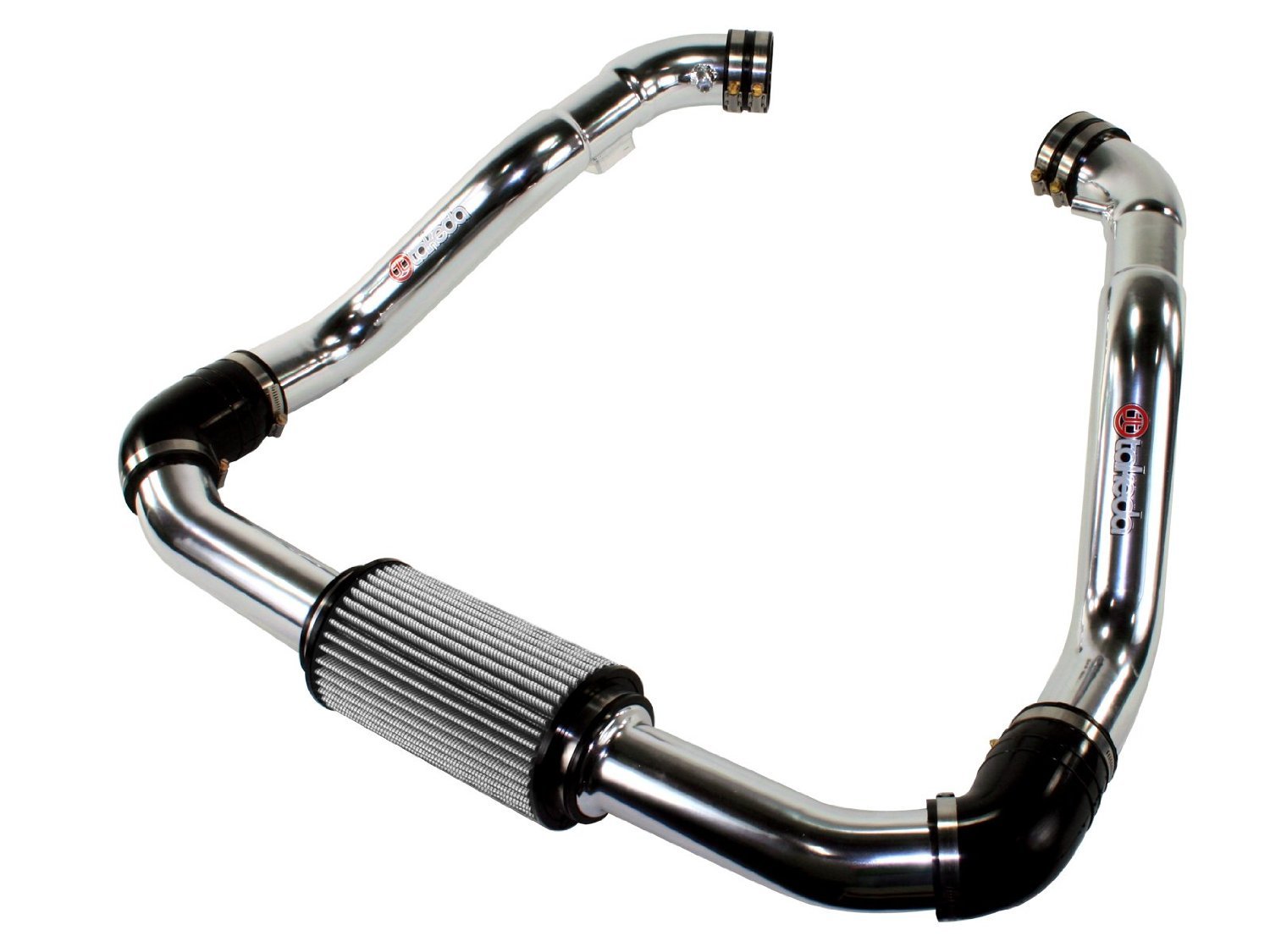 (Photo: Credits)
The Takeda cold air intake system is made of polished, clear coat anodized aluminum. The aluminum tubes will not oxidize, ensuring a show quality finish for the life of the intake. There is no cutting required, and a Takeda Pro DRY S Filter and all necessary hardware is included.
This dual cold air intake system utilizes a massive, single filter which creates 43% more flow over the stock intake. Takeda cold air intake systems are dyno tested vs. stock and flow tested vs. stock to measure and document increases in horsepower, torque and air flow.
This cold air intake produced 19hp and 12 lbs. x ft. of torque to the wheels. Sold separately is a filter splash shield, part number TA-3016S.