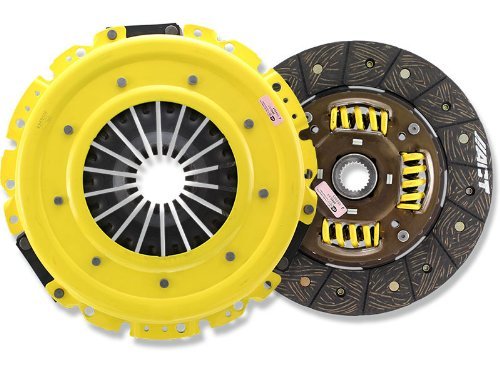 Did you burn up your clutch in your Infiniti G37 or are you looking to upgrade it to a performance version and do a little racing? Well then you might consider getting a Performance Street Sprung Clutch Kit like the one shown in the image above.
A low to moderate pedal feel; smooth engagement with stock to low gear rattle with a longer clutch life achieved through ACT's exclusive diaphragm design. The premium organic friction materials for heat tolerance, faster recovery from overheating and prevents warping of mating surfaces. This performance clutch kit is recommended for street and race use. All ACT pressure plates are dynamically computer balanced for smooth operation at high RPM.
The kit is completed with a quality, stock replacement release bearing, pilot bearing and alignment tool. Head over to Amazon now and grab yourself a Performance Street Sprung Clutch Kit for around $522.00 plus shipping and handling.