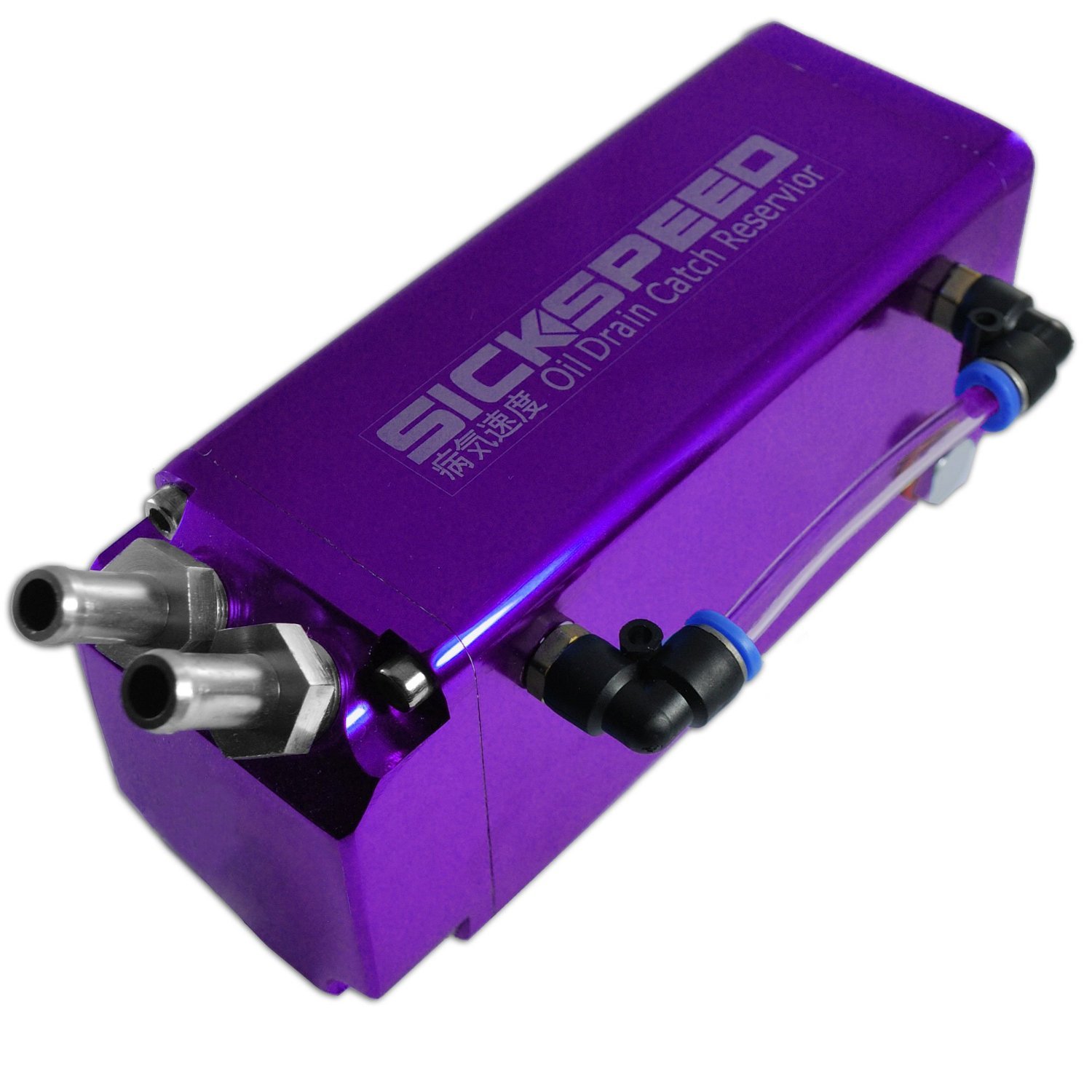 An oil catch can is used in turbo or high performance race applications were blow-by (leakage past the piston rings) of air and fuel vapor occurs, creating positive pressure in the crank case. During engine operation blow by gases, as well as oil missed from the engine, pass through the PCV valve and are routed back into the intake for the engine to burn off. This process allows some of the oil mist to settle along the engine intake, causing build up overtime.
The oil catch collects the oil mist and condenses the oil vapors while allowing cleaner gases to be passed back into the intake. Vital for any turbo application. This item is 7″ long , 3.1″ tall, 2.5″ wide. Volume of the oil catch can is just over 600mL. End caps and port nipples are removable for a custom fit. Made from high end weapons grade 6061 aluminium with laser etching along the side. Includes installation kit as seen in picture (all you need for most makes and models).
Grab yours today at Amazon for around $28.41 plus shipping.