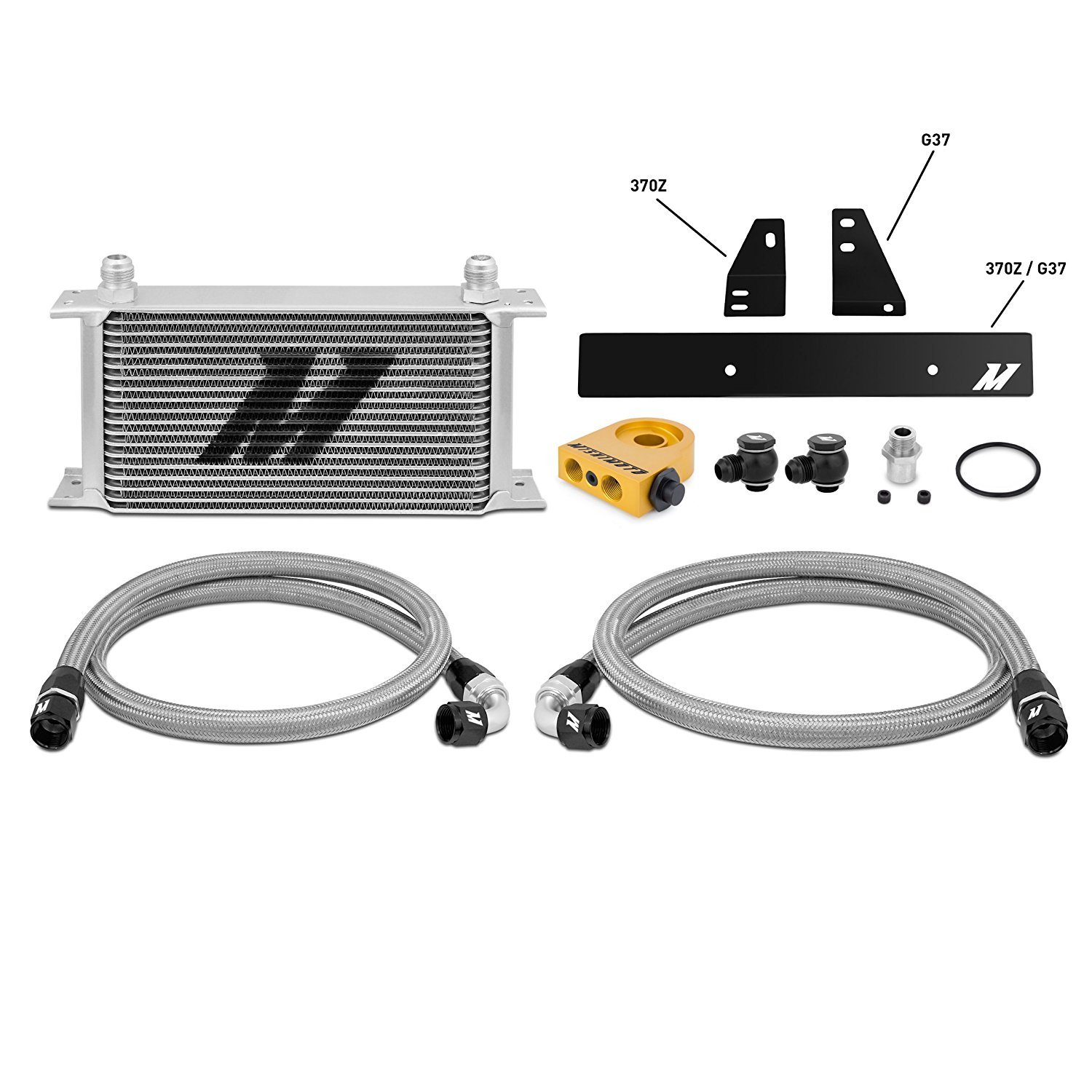 Want to increase the oil capacity by 0.65 quarts on your Infiniti G37 coupe? How about the temperature difference by 30°F or the pressure drop of 2-3 psi? Then consider a 19-row stacked-plate oil cooler for optimal fluid temperature reduction.
The oil cooler kits are a direct fit for 2008+ Infiniti G37 coupes and they are beneficial to both manual and automatic engines. Enthusiasts who drive their high-performance Infiniti's on or off the track know how important it is to keep their oil temperatures in control to prevent damage, or even seizure, of the engine.
Available in thermostatic and non-thermostatic for even greater control of your engine's oil temperatures. These oil cooler kits were designed to have unique serial numbers to ensure authenticity and allow you to register your oil cooler kit with ease.
Head over to Amazon and grab your oil cooler kit for around $586 plus shipping and handling.
OEM Part Number: MMOC-370Z-09T
ASIN: B00CJ6JERS