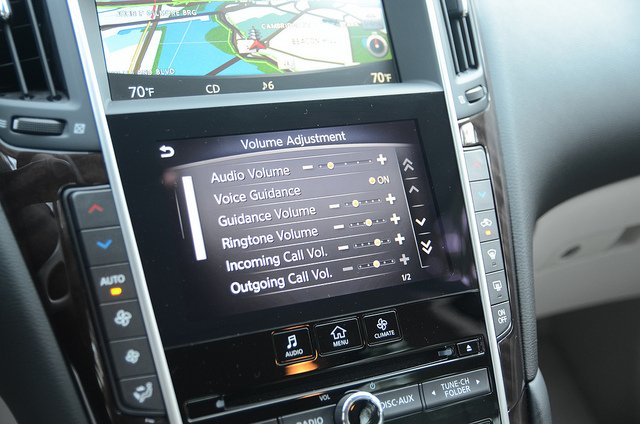 I recently did a post titled: Infiniti Q50 InTouch Apps – Where are they? Which is a post about images and websites where I found mentions of the "Music Apps" on the InTouch system for the Infinit Q50. Well while doing more research to see if there were any new updates pertaining to the InTouch, I stumbled across this PDF/PowerPoint Presentation that clearly shows these apps: Twitter, Pandora, iHeartRadio as well the useless Facebook and Google apps. Granted there is mention that says "Mobile Apps coming soon".
While doing a little bit more research I found mentions that this site Airbiquity.com is what the InTouch system uses for the apps within their system. On the link provided if you view the "OEM App Policy Control Via Portal" image you'll see that just above the check boxes there are apps (Facebook, Yelp, Pandora, iHeartRadio, etc.) that appear to be accessible to use.
In my opinion the best thing to do is to bring this to the attention of Infiniti via twitter! Here are the twitter accounts for @Infiniti and @Airbiquity.
Don't forget to follow us on twitter: @FreshInfiniti