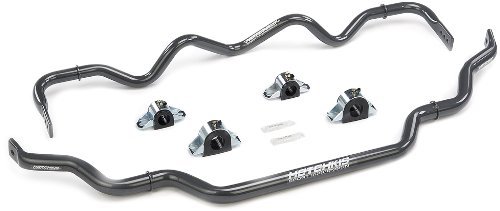 Looking for an affordable performance part for your Infiniti G37, G37S or a G35? How about a sport sway bar like the one shown in the image above. Enhance the cornering performance of your Infiniti with a Sport Suspension sport front sway bar. The shown sway bars are known to increase the front roll stiffness giving the car crisp quick turn-in response and balanced handling.
As delivered the car has slight under steer and limited roll control. The front sway bar gives the driver the ability to rotate the car on corner entry and steer with the throttle when necessary. The dreaded under steer is eliminated and the handling becomes comfortably neutral with added traction during cornering.
It's a great way to bring handling excitement to your Infiniti and dramatically improve the steering and chassis response. Increase stability and improved traction reduces body roll by increasing front roll stiffness. Easy bolt-on installation. Head over to Amazon and grab yours for only $209.13 plus FREE Shipping!
ASIN: B004SRYLVA
Manufacturer Part Number: 22441
Brand: Hotchkis