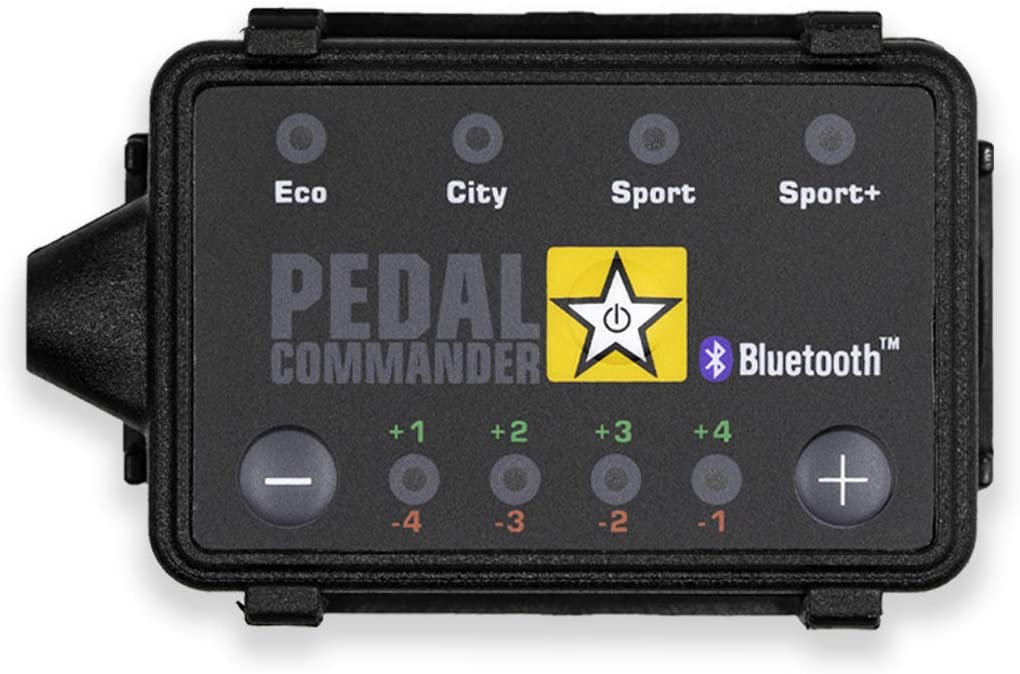 The Pedal Commander system eliminates the delay from your electronic gas pedal, allowing your Infiniti Q50 to accelerate faster, giving your vehicle a night/day difference in performance. The Pedal Commander's throttle response controller shown above significantly slow response can increase your Infiniti Q50 MPG and save you up to 20% in fuel economy.
Equipped with 4 different modes: Eco, City, Sport, and Sport +. Each mode has an additional 9 adjustable settings to fine-tune to your liking, making this the best Infiniti Q50 accessory. Pedal Commander is a simple plug-and-play device that takes only about 5 minutes to install.
Now Bluetooth compatible so you can control the unit using our free Pedal Commander app. Head on over to Amazon and get yours for only $299.99 & FREE Shipping!
ASIN: B08B8Y84N1
Manufacturer: Pedal Commander
Product Dimensions: 6.3 x 3 x 2.3 inches
Manufacturer Part Number: PC51 BT