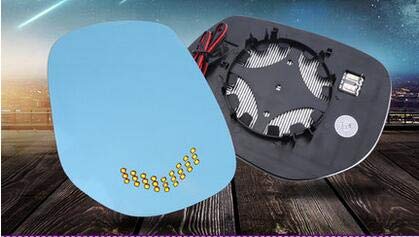 The image above shows yellow turn signal arrow LED side mirrors. They have a heating function for when you're driving in the snow day. The anti-glare Function-Anti-dazzle effect no need to worry the High beam Light.
The turn signal function uses a hidden LED turn light, practical and beautiful. The installation has no need to change original vehicle circuitry special connector for infiniti Infiniti Q50.
If you're looking to add this affordable mod to your Infiniti Q50 then head over to Amazon and grab yours for only $30.99 plus shipping unless you have Prime.
ASIN: B07L69HP63
Brand: KMD
Manufacturer Part Number: KMDSMB-01