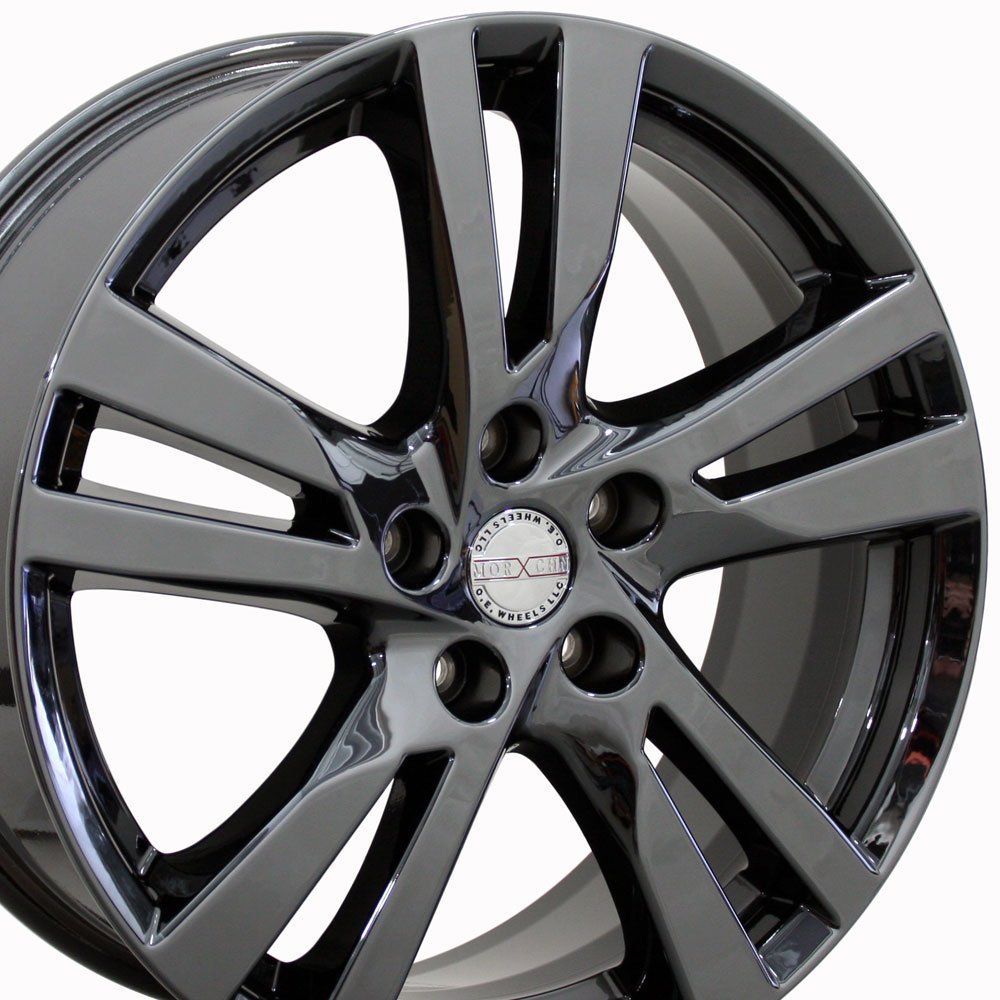 Are you looking to replace the rims on your Infiniti Q50? The above PVD Black Chrome rims are a unique, brilliant, dark Chrome look not possible with a traditional chrome plating process. The shown Black Chrome rims have all the reflective mirror like qualities of chrome that stand out from traditional chrome plating.
The color is very consistent and reflects differently with each wheel design. This durable coating process is more environmentally friendly than traditional plating with no harmful chemicals to dispose of in the manufacturing process.
Due to the nature of the processing, some inclusions (air bubbles and/or fish eyes) may appear on each wheel in the clear coat. These inclusions are normal. Inclusions are not considered to be a defect and do not effect the longevity of the chrome finish.
DOES NOT FIT: vehicles equipped with upgraded or performance brakes such as Brembo.
FITS: Nissan Altima Sedan 2002-14, Altima Coupe 2008-13. Maxima 1989-14, Sentra SE-R 2007-12, Sentra SE-R Spec V 2007-12. Infiniti G25 2011-12, G35 Sedan 2003-06, G37 Sedan Journey 2009-13, I30 1996-01, I30T 1996-01, I35 2002-05, I35 Sport 2002-04, J30 1993-96, M35/45 2006-10, M37 2011-13, Q45 1996-06, Q50 3.7 2014, Q60 Coupe Journey 2014, Q70 3.7/5.6/Hybrid 2014. Fitment guaranteed on stock equipped vehicles only.
Manufacturer Part Number: 9489772
Model: NS24-18075-5450-55BC
ASIN: B00WYMHPKK