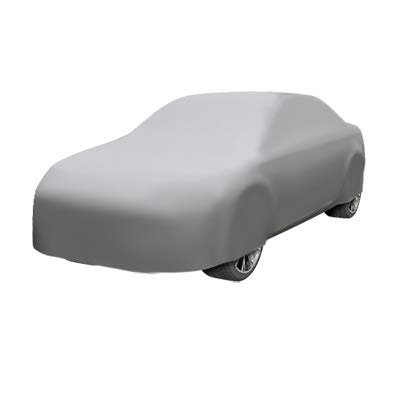 With summer heat coming into full bloom the exterior paint needs to be protected by a weather proof car cover like the one shown above. Perfect for extreme weather protection; snow, ice, rain, hail, wind, and strong UV rays.
The cover is composed of three (3) layers of Polypropylene PLUS which offers the best water protection, making the cover 100% waterproof. The shown car cover comes with a FREE Lock and Cable! FREE Antenna Patch! FREE Storage Bag!
If you're in need of a car cover like the one shown you can grab one for around $148.98 plus Free Shipping!
ASIN: B07RSM9H5Y
Manufacturer Part Number: GNDMGS5L492219