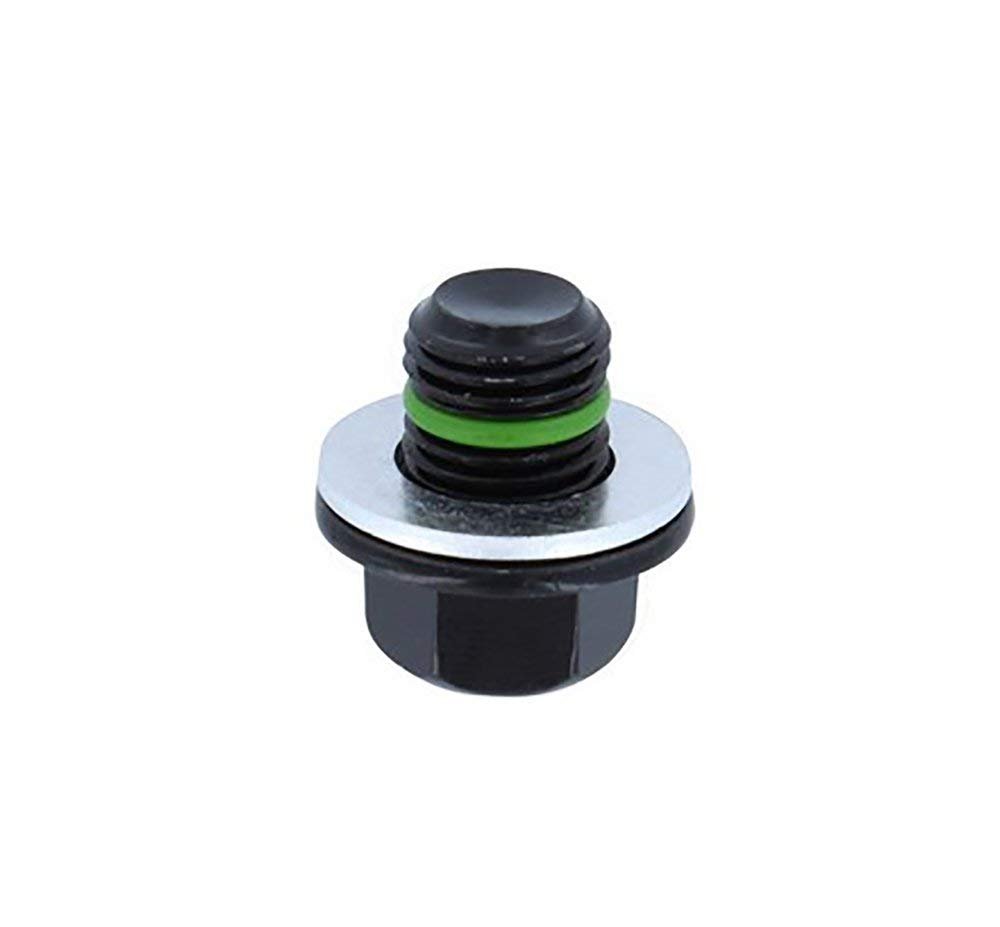 Are you seeing oil spots on your driveway, in your garage or under the carport? Well you just might need to replace the oil drain plug like the one shown above. The engine oil pan protection plug with high-performance sealing technology, patented anti-leak and anti-vibration mechanism. There is also the high-tech O-ring material expands upon contact with engine oil.
Re-usable: the plug can be reused multiple times. The same goes for the robust O-ring which is a permanent seal saving cost for new gaskets replacement with every oil change.
Eco-friendly: reduces risk for oil leaks, less material waste due to re-usable seal, black coating is free of harmful Cr6, so parts can be easily recycled.
The shown oil drain plug is super affordable at only $9.99 plus shipping! Just be sure you grab the correct oil drain plug for your year and model of Infiniti.
ASIN: B00OZ6SIN6
Manufacturer Part Number: R1