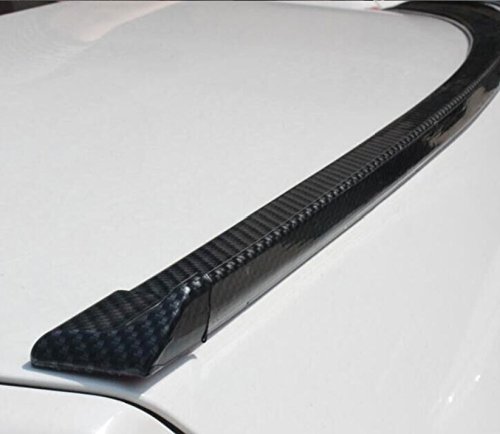 Looking for an affordable mod to put onto your Infiniti G37? How about a carbon fiber trunk spoiler lip like the one shown above? The shown trunk spoiler lip is made of a flexible durable PU material with a glossy carbon fiber look.
When installing the kit comes with one 4.5 feet long spoiler that needs to be trimmed at the ends. End caps are included to add a finished look. The carbon fiber trunk spoiler lip kit comes backed with 3m tape for an easy and fast hassle free installation.
You can grab one for around $59.99 over on Amazon plus shipping and handling.