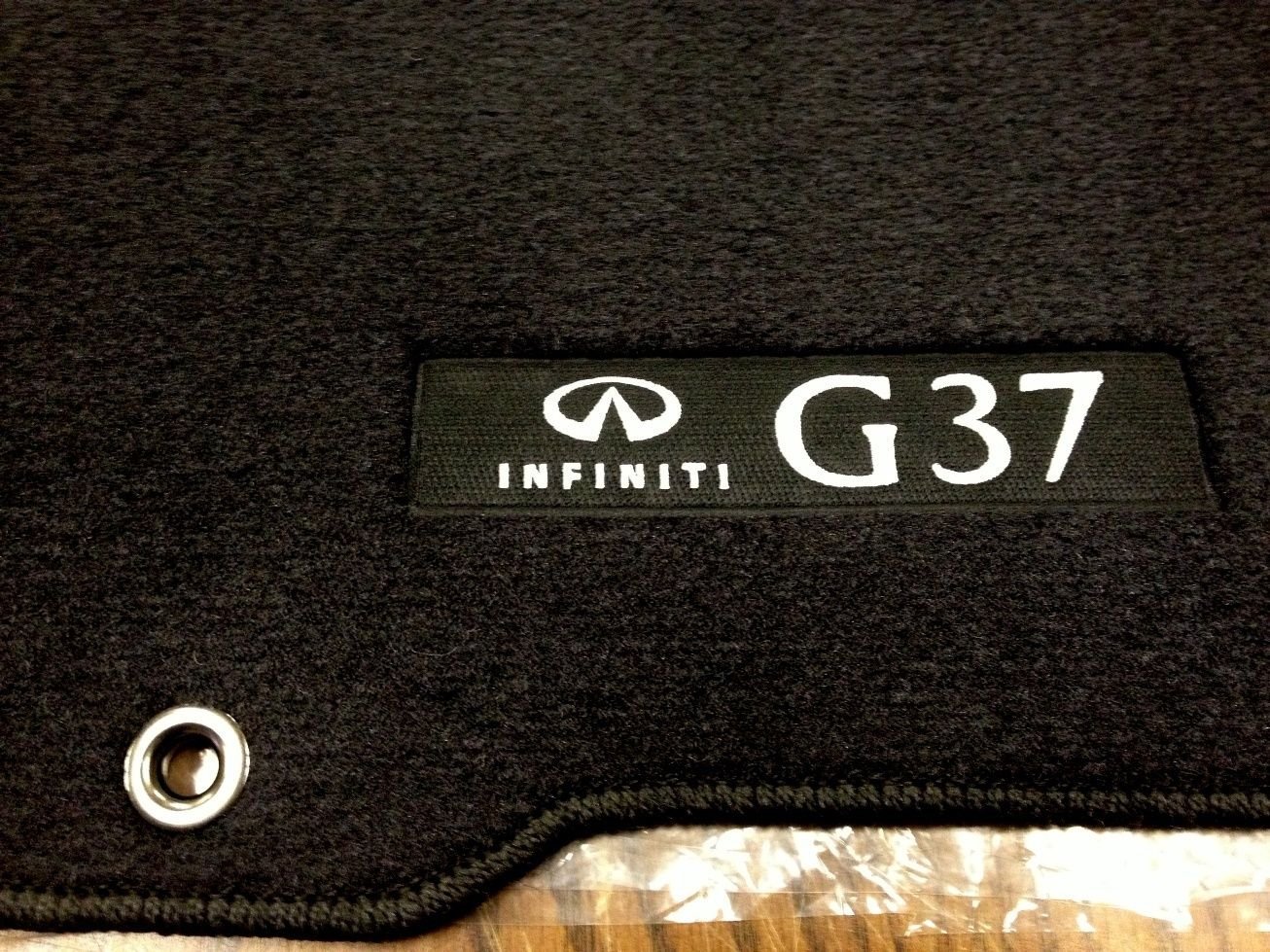 Are the floor mats in you Infiniti G37 getting worn out? Well the shown above is for an Infiniti G37 2010 to 2013 G37 SEDAN. Genuine Infiniti Accessory replacement floor mats – genuine dealer items
BRAND NEW in the original factory packaging.
Set of 3 mats, 2 front and one full length rear mat. Infiniti G37 logos on both front mats, Infiniti on rear (As shown). If you need these then head over to Amazon and grab a set for your Infiniti G37 for around $119.00 + $13 shipping.
ASIN: B00NLWFGSU
Brand: Infiniti
Manufacturer Part Number: G4900-1NM3E